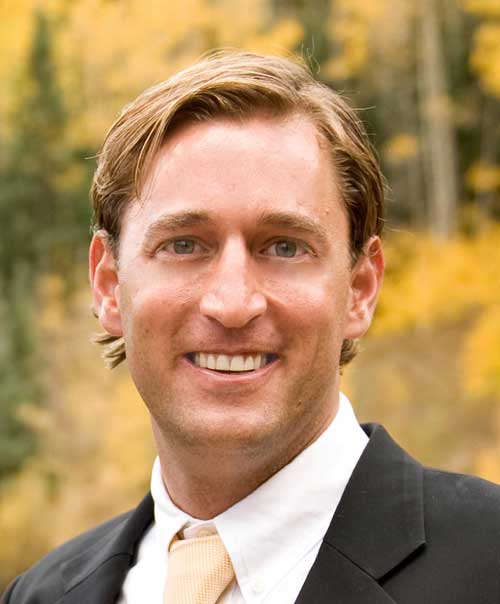 David Bovino is the Founding Attorney of Bovino & Associates P.C. Mr. Bovino is an Aspen, Colorado based lawyer who has successfully represented clients in California and Colorado on complex litigation matters, real estate transactions, finance, and trusts, estates, and probate matters. 
Mr. Bovino is an experienced litigator who has gone to trial and received favorable judgments for his clients in California and Colorado, in both Federal District Courts and local superior and district courts. Over the past decade, Mr. Bovino has handled close to a billion dollars in litigation claims and transactional matters. 
Mr. Bovino is experienced in all aspects of general and complex litigation, with an emphasis on business litigation, partnership disputes, fraud, breach of contract, breach of fiduciary duties, trust accounting matters, unfair competition, unfair competitive business practices and defamation.  Mr. Bovino has handled all aspects of litigation from inception to resolution in state and federal courts, including drafting pleadings, discovery, motions, agreements, post-trial motions and trial and appellate briefs.
Mr. Bovino has significant corporate and real estate experience, in both transactional and litigation contexts, representing both corporate and private sector clients. Additionally, Mr. Bovino has extensive experience representing high net worth individuals in connection with estate planning, wills, trusts, estate administration, probate, and income tax matters.
Mr. Bovino has worked closely with the principals of several firms in Colorado and California on a multitude of transactional and litigation matters. Mr. Bovino and his firm emphasize personal attention to specially-tailored estate plans that consider financial, taxation, and personal matters together.
Mr. Bovino earned his B.A. in History from Trinity College in 2002, and in 2007 he earned his J.D. from Golden Gate University School of Law. Mr. Bovino also received a distinguished internship serving as a law clerk to the Chief Justice of the Supreme Court of Thailand and was awarded a Certificate of Specialization in International Law for his achievements. Mr. Bovino has been recognized as a Colorado "Rising Stars" 2013-2018. He is admitted to practice in California and Colorado and invites you to join him for a free consultation to discuss your legal needs.