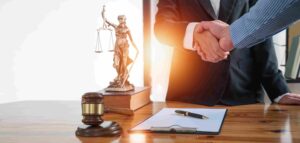 Needing legal representation can be overwhelming. This is especially true if you need help with a complex legal matter, such as probate, corporate law, and other litigation matters.
While this is true, when you meet  David Bovino at the Law Offices of Bovino & Associates, PC, you will find a competent, professional, and reputable legal team that is ready to help you build a successful case or achieve the best possible outcome for your legal matter.
You may wonder what makes David Bovino the right attorney for your needs. Here, you can learn more about his legal services and why thousands of clients have trusted him and his law firm for help with their legal matters.
Recommendations, Referrals, and Testimonials from Past Clients and Legal Colleagues
When you search for an attorney, you will find they specialize in different areas within the industry. It is important to find an attorney with relevant experience handling cases in the area of law you need legal representation.
David Bovino offers experienced and knowledgeable legal expertise in an array of practice areas, including the following:
Real estate
Corporate law
Estate and probate
Family law
Thanks to his years of hands-on experience in and out of the courtroom, you can count on Mr. Bovino to provide you with the best possible representation in the area. You can also read testimonials and reviews from his past clients and colleagues in the legal field. This further proves that he is a dedicated, reputable attorney who always puts his client's needs and interests first.
Take Time to Speak with an Attorney You Are Considering Hiring
Not all attorneys are the same. You will not mesh well with every legal professional, and since you trust them with a complex issue that may be personal or sensitive, it is important to find one you can talk to openly.
One of the best ways to know if an attorney will meet your needs and work with you is to schedule an initial consultation. David Bovino offers potential clients an initial consultation to discuss their legal needs. Take advantage of this meeting and prepare a list of questions. Doing this lets you determine if the attorney is right for your case and if your personalities work.
Be sure that you trust your gut when selecting an attorney. If something seems off, either discuss it and see if a resolution can be reached or search for another lawyer for help with your case.
When you choose Mr. Bovino for your legal representation, you can feel confident you will get the full support of an experienced and reputable legal team who will work to help you get the best possible outcome for your situation.
Transparent Fees
One of the top reasons many people fail to seek legal representation is the cost. While it is true that hiring an attorney comes at a cost, most people agree that it is an investment that is worth making.
You can count on transparent fees and upfront pricing at the Law Offices of Bovino & Associates, PC. There is no possibility of surprise charges or fees that you did not expect.
Also, because Mr. Bovino wants to ensure clients have the legal representation they need, he will work out a payment arrangement or plan if needed. This helps everyone get the legal representation required for their situation without facing financial hardship.
Hiring David Bovino for Your Legal Needs Makes Sense
David Bovino is part of the local community in Aspen, Colorado. He takes pride in representing clients who need legal representation for many legal issues, including probate and estate matters, finance, real estate transactions, and complex litigation situations.
With years of experience as a litigator, Mr. Bovino has gone to trial and helped clients achieve favorable outcomes in their legal situations. He represents individuals in local superior and district courts and Federal District Courts. In the past 10 years, he has represented clients and helped secure over one billion dollars in litigation claims and other transactional matters.
Thanks to his years of experience in all aspects of complex and general litigation, you can count on Mr. Bovino to provide you with the highest quality legal representation.
Contact his office today if you need legal guidance, advice, or representation. You can also fill out the form to schedule an initial consultation. Quality legal representation is required for an array of issues. You can count on the best representation in the area when you hire David Bovino from the Law Offices of Bovino & Associates, PC.